Failed carjacker facing 20 years in prison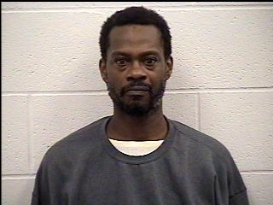 On February 11, 2019, Baylis Trevor Kelly, 52, of Cincinnati, entered a guilty plea to Robbery Second Degree and Persistent Felony Offender Second Degree. Assistant Commonwealth's Attorney Emily J. Arnzen is recommending a 20-year prison sentence. Final sentencing is scheduled for April 2, 2019, before Kenton Circuit Judge Kathleen Lape.
Covington police officers were called to the Radisson Hotel at 7:00 AM on March 11, 2018, for an assault report. A 40-year-old Indianapolis man, who was in town for his child's soccer tournament, told officers he left the hotel to start his vehicle when an unknown man approached and asked for the time. After the victim answered, the man punched him in the face and a struggle ensued.
During the struggle, the attacker attempted to enter the victim's Jeep Cherokee SUV. The victim produced a Gerber utility knife from his pocket and successfully defended himself by stabbing the attacker in the torso. After being wounded, the would-be carjacker fled north across the parking lot. The victim drove his vehicle to the front door of the hotel and called the police. The victim gave police a description of his assailant and advised he would be wounded. Officers noted the victim suffered minor injuries and was visibly upset.
Shortly after the call to the hotel, Covington Police were called the nearby Speedway gas station for an individual who was bleeding and who had collapsed inside the business. Officers found Baylis Trevor Kelly on the ground bleeding heavily. Kelly was rushed to University of Cincinnati Medical Center, where he underwent surgery to repair a collapsed lung and other internal injuries.
Officers who responded to the gas station quickly noticed Kelly matched the description of the robber broadcast by officers at the hotel. Officers also found a trail of blood from the hotel parking lot to the gas station where Kelly was found. Detective Corey Warner obtained a warrant for Kelly's arrest and upon release from the hospital, Kelly was transferred to jail in Ohio before being extradited back to Kentucky.
Kelly was indicted by the Kenton County Jury in May 2018 for Robbery and Second-Degree Persistent Felony Offender based upon prior felony convictions in Ohio. Facing a trial date on February 12, 2019, Kelly elected to plead guilty rather than face a jury. Asst. Commonwealth's Attorney Emily Arnzen is asking Judge Kathleen Lape to send Kelly to prison for the next two decades.
Kenton County Commonwealth's Attorney Rob Sanders said such a violent attack is unusual in areas frequented by tourists. "Cincinnati's thugs should take note their criminal behavior won't be tolerated on this side of the river," Sanders said. "Northern Kentucky makes up 20 percent of all tourism in Kentucky because we're a safe, fun place for families to visit, and we intend to keep it that way."
Posted on Monday, February 11th, 2019 @ 8:05PM
Categories: Press Room
Newsletter Sign-Up
Twitter