Law Enforcement Resources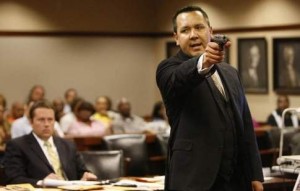 The Office of the Commonwealth's Attorney for Kentucky's 16th Judicial Circuit takes seriously our role as partner to each of the 17 law enforcement agencies with which we work regularly in Kenton County.
From smaller departments like Villa Hills and Park Hills to the agencies serving our urban core, such as Covington, as well as the Kentucky State Police, a big part of our job is to make sure police are up to date on the law and have whatever resources they might require of our team of staff and attorneys to do their jobs.
As the third largest Commonwealth's Attorney Office in Kentucky, our attorneys are available 24 hours a day, seven days a week, whenever our law enforcement partners need assistance. To speak with the on-call prosecutor during business hours, officers should call (859) 292-6580. After hours, officers can contact Kenton County Dispatch at (859) 356-3191 and ask them to connect you to our "Felony Hotline." The Felony Hotline is for law enforcement use only.
The diversity of Kenton County's jurisdictions, as well as the types of crimes facing our community, demand that we actively participate with law enforcement — whether with police chiefs, major case detectives, or patrol officers. Ultimately, we see synergy and alignment in our goals and those of our law enforcement partners, which is to secure convictions and serve justice to make our entire Kenton County home a better place to live, work, and raise our families.
Downloadable Resources
As a convenience to the agencies with which we work, our office is pleased to make the following Kenton County law enforcement resources available online. If a download is not accessible or should you require unlisted or additional resources, please contact our team, and we will be happy to help you locate the resources you need.
Newsletter Sign-Up
Twitter