Aaron Levinson
Assistant Commonwealth's Attorney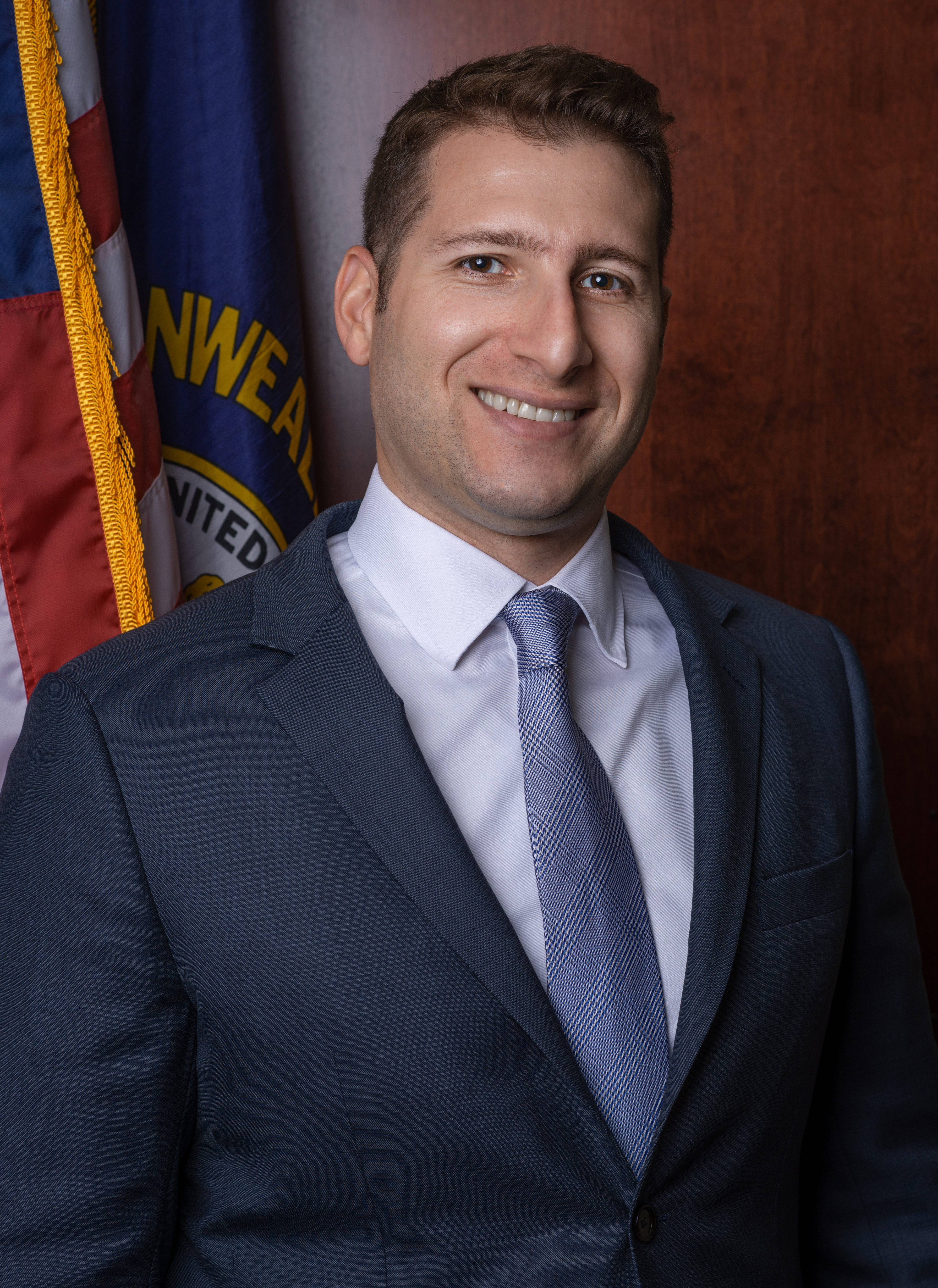 As one of the more experienced prosecutors in the Kenton County Commonwealth's Attorney Office, Aaron W. Levinson primarily handles cases involving murders, robberies, and violent crimes.
A native of New Jersey, Levinson received his undergraduate degree in history in 2007 from Tulane University in New Orleans and his law degree from Washington University School of Law in St. Louis in 2012. Following graduation from law school, Levinson took a position in the St. Louis Circuit Attorney's Office where he had interned during law school.
During his six years as an Assistant Circuit Attorney in St. Louis, Levinson first-chaired 24 jury trials and 24 bench trials, including cases for robbery, assault, and murder. Levinson maintained a strong trial record and was given the Circuit Attorney's Trial Star awards for winning five jury trials in a calendar year in 2014 and 2018.
In addition to his trial work, Levinson led a statewide effort to prevent the Missouri statute barring convicted felons from possessing firearms from being found unconstitutional. This litigation made its way to the Missouri Supreme Court, where Levinson briefed, argued, and won the appeal. In recognition of his excellent work in keeping the ban on convicted felons possessing firearms, the Missouri Association of Prosecuting Attorneys awarded Levinson the 2015 Prosecutor's Service Award.
In 2015, Levinson helped co-found the St. Louis Circuit Attorney's Office Crime Strategies Unit, a unit dedicated to intelligence-driven prosecution and long-term investigations of the drivers criminal activity in the community. Working in close coordination with both federal and state law enforcement agencies, Levinson's work in this unit helped lead to the successful prosecution of some of the most dangerous offenders.
"Preparedness is the most important quality a prosecutor can have," Levinson said. "Everyone wants to be the superstar in the courtroom – but that doesn't happen by accident."
After his wife took a job in the Greater Cincinnati area in July 2018, Levinson accepted a position within the Kenton County Commonwealth Attorney's Office.
Levinson said one of the most rewarding cases he has tried as a prosecutor was a murder case where all of the witnesses were reluctant to testify. Levinson and his team convinced the witnesses to come forward and testify, and as a result, the perpetrator was sentenced to life in prison.
Newsletter Sign-Up
Twitter