Stephanie Watson Awarded Victims Advocate of the Year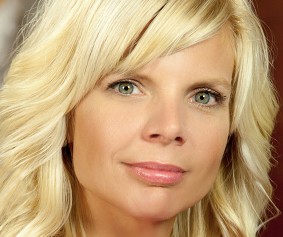 On December 7, 2012, Kenton County Commonwealth's Attorney Office Victim's Advocate Stephanie Watson was named "Victim's Advocate of the Year" by the Hope in Heels Foundation. Watson was nominated by Commonwealth's Attorney Rob Sanders, Assistant Commonwealth's Attorneys Leanne Beck and Megan Mersch, and Covington Police Chief Spike Jones.
"Stephanie is the heart of our office in so many ways," said Sanders. "Her official role is that of a liaison between our prosecutors and the victims of the crimes we prosecute, but she really does so much more," Sanders said. "Victims of crime never leave our office thinking no one cares because Stephanie always does."
Sanders said Watson does everything from preparing victims to testify and sitting with witnesses' children while the parent testifies to acting as a mentor and a counselor to crime victims. Sanders said the prosecutors in his office carry such a heavy caseload that it would be impossible for them to keep crime victims up to date in every case while still getting their work done.
"That's where Stephanie comes in," Sanders reflected. "She makes sure victims stay informed, and if they are informed, they're usually happy. Keeping victims in the loop lets them know we care and their opinions matter."
Watson has even been credited with finding safe housing for crime victims, feeding child witnesses when their parents had no money for food, and collecting clothing for a boy whose parents spent all their money on heroin. "Stephanie is really at her best with children," said Sanders. "She cares for each child victim or witness like they were her own," he said.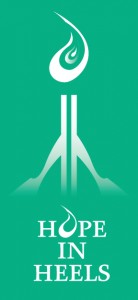 Hope in Heels is a private, non-profit corporation founded in 2005 by the five adult women of the Besse family of Cincinnati, Ohio. Hope in Heels saw a need to acknowledge the work of those who work in our community as advocates for victims of violent crime. To learn more about the Hope in Heels Foundation, click here.
Stephanie Watson has been the Victim's Advocate in the Kenton County Commonwealth's Attorney Office since April 2007. She is a graduate of Thomas More College and lives in Florence with her fiancé, their daughters, and a host of pets.
Posted by Rob Sanders on Sunday, December 9th, 2012 @ 10:07AM
Categories: Press Room