A day of "Dread": Heroin drug dealer found guilty of trafficking charges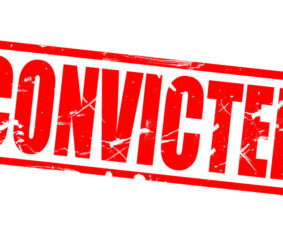 On August 15, August 18, August 19, August 26, September 2, and September 15, 2016, the Covington Police Department's undercover "D-Team" utilized a confidential informant to make controlled purchases of heroin from a suspected drug dealer known as "Dread". The purchases were audio and video recorded by a covert camera.

Following the purchase on August 19, 2016, D-Team detectives asked a patrol officer to stop and identify "Dread" as he was leaving the drug deal. Officer Galvin Adkisson stopped their suspect and he identified himself as Antonio Gordon. Detective Chris Dees took the identifying information from Officer Adkisson and confirmed "Dread's" identity by comparing known photos of Gordon to the covertly recorded video.

Antonio Gordon was indicted by the Kenton County Grand Jury for five counts of Trafficking in a Controlled Substance 1st Degree (heroin) and one count of Trafficking in a Simulated Controlled Substance after one of the substances sold to the informant was tested and found to contain no controlled substances. As the case wound its way through the court system, Gordon grew increasingly unhappy with his court-appointed attorney before eventually electing to represent himself at trial.

On January 15, 2019, the case was called for trial before Judge Kathleen Lape in the Kenton Circuit Court's First Division. Over the course of a three day trial Assistant Commonwealth's Attorneys Casey Burns and Kate Homan called the informant to testify, along with Detective Dees, Officer Adkisson, Digital Evidence Technician Ron Trenkamp, Evidence Technician Angie Keller and chemist Susan Vanlandingham from the KY State Police Crime Lab. Gordon conducted his own voir dire, opening statement, cross examinations, and closing statement. The court-appointed attorney was available to Gordon for consultation and to argue the law during bench conferences. Gordon chose not to call any witnesses in his own defense. On January 17, 2018, the jury deliberated for approximately one hour before finding Gordon guilty of all charges.

Apparently unhappy with the jury's guilty verdict, Gordon stripped off all of his clothing in the courtroom's holding cell during a break, refused to exit the cell, and loudly voiced his discontent. Rather than create a security risk in the courtroom, the judge chose to oblige Gordon's wish to remain in his cell and proceeded to the sentencing phase of the trial "in-abstentia" (without the defendant present). Prosecutors presented Gordon's lengthy criminal history which included a prior conviction for Manslaughter. The jury deliberated then three hours before recommending a sentence of thirteen years in prison.

A final sentencing date has yet to be determined but is expected sometime in February, 2019.
Posted on Friday, January 18th, 2019 @ 10:44AM
Categories: Press Room
Newsletter Sign-Up
Twitter