Noah Wentz
Assistant Commonwealth's Attorney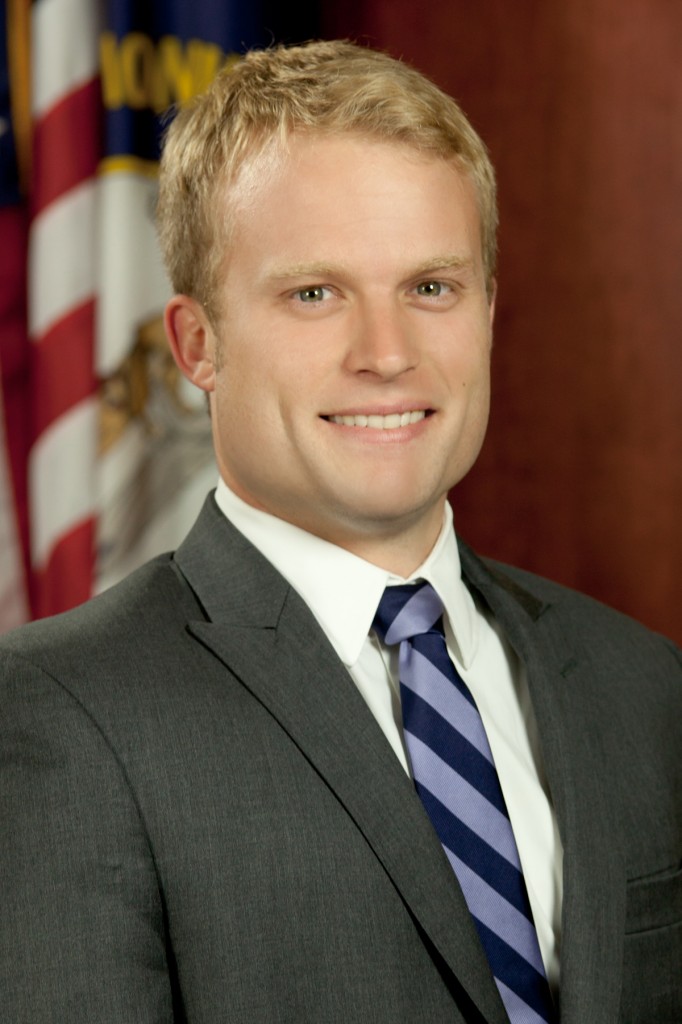 Hindsight is 20/20, and it couldn't be truer for Noah Wentz. Looking back now, it makes sense that law has become a career for him. As he was growing up, however, the now-Assistant Commonwealth's Attorney didn't know if his father and friends' professional path in law would be his own choice.
Noah grew up in Kenton County watching his father, Richard, practice law. Although he wasn't sure if he shared his father's calling by the time he graduated from Beechwood High School in 2001, he started figuring it out during his senior year of college in Lexington.
"Casey [Burns] and I actually grew up together and graduated from the University of Kentucky only two years apart," he said. "By my last year of college, having seen Casey and some other friends enjoying law school and after talking with my dad about it, I really became set on that decision [to go to law school]."
A finance major, when Noah decided on law, he wasn't quite sure what kind of law he would pursue. After graduating college in 2006, he stayed in Lexington and began law school at UK the following semester.
"Initially, I thought I would go into intellectual property law," Noah said. "When I got involved with the Student Public Interest Law Foundation and UKs Legal Clinic, I really got excited about civil defense and public interest law."
He worked with the College's Legal Clinic as a third-year extern where he got a taste for representing low-income and elderly individuals. By the time he earned his juris doctor degree in 2009, Noah knew all of these experiences would prove valuable and helped lead him back to Kenton County and, eventually, Rob Sanders' office.
"I couldn't have picked a better time to graduate," Noah joked. "When I moved back home in the middle of the recession, I knew it would take more than passing the bar to find meaningful work."
"After I was admitted to the Kentucky Bar," he said, "I met [Rob] a few times and felt like I would enjoy working for him. I also knew Casey loved working there, too."
So, in spring 2011, Noah started coming to Covington to offer his pro bono service, and, in May of that year, Rob Sanders offered him a part-time, unpaid position. At first, he did general prosecution and handled property-related crimes.
"As I accumulated more work and resources became available," he said, "Rob was able to bring me on full-time in November 2011 – only a few short months after I first started helping out. I was very excited to really join the team; Rob, the other [ACAs], paralegals, and officers we work with each day are amazing people."
Beginning in April 2012, Noah started working more closely with his friend, Casey, on drug cases. Now, Casey handles trafficking cases while Noah prosecutes drug possession – an area in which his skills and experiences working in public interest law have come in useful. He feels at home in this role and is passionate about improving the community that gave him so much growing up.
"I realize now how much this work, especially the drug possession cases, matters to the community," he explained. "Some people are living with serious addictions, and part of what I try to do is balance the needs of the specific case to what's really going to improve our community. It is a great challenge I enjoy tackling every day."
Balance has been and continues to be the key for Noah. As he finished college and law school and moved back home, finding the right application for his interests and skills was important; Rob Sanders' team was the perfect fit. Despite handling one of the heaviest drug possession caseloads of all jurisdictions in Kentucky, Noah manages to find time to relax, playing sports and spending time with family and friends.